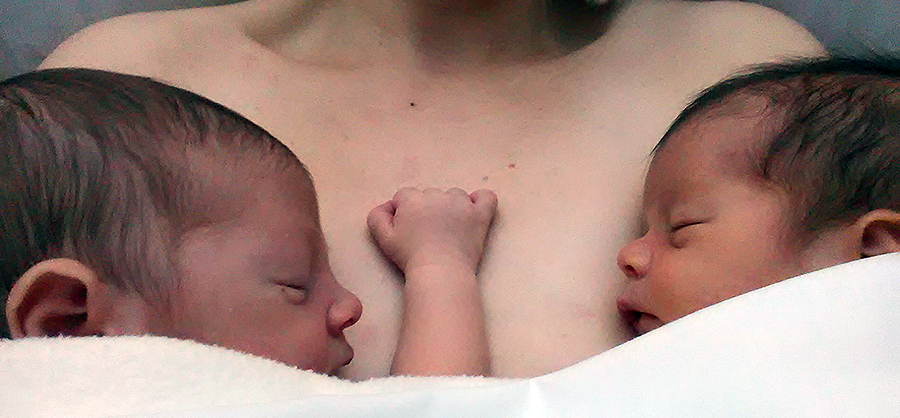 Hello everyone! At 38 years old I had my first child thanks to an insemination process since I'm single. Not having a partner could not limit my desire to become a mother. Thankfully, it is not necessary having a man by your side to fulfill this goal. Even though statistics say that it is difficult getting pregnant at the first attempt, I succeeded via the National Health.
Last year I tried another attempt in a clinic which was recommended to me by a friend. They didn't prescribe all the required tests before starting the procedure and I didn't achieve the pregnancy. It was very disappointing so I decided to look for a place closer to home for the treatment to make more comfortable and avoid the stress of going back and forth, and that is when I discovered Eva Clinics.
Due to my age (I was 41) and the previous Insemination failure I was recommended to do an IVF but I decided to try again with the Intrauterine Insemination since the first time it worked and I was sure that I would be able to achieve it this time too. I wanted to make one last attempt so my son would have a brother.
After learning that I was pregnant, I was even more surprised by discovering that there were two babies growing instead of one. The universe fulfilled my desire of being mother of three children.
On December 13, (the same day that my oldest son was born), and when I was at 40 weeks, Mauro came to the world weighing 3,6 kg and Iris 2,7kg.
Thankfully, my three children are quiet so all the bad things that I had been told by people are not happening. I don't see any difference between being mother of one or two babies also because I acquired more experience now. So my advice to all multiple moms is ignoring all the bad things that people tell you because it is not so difficult. You lose a little sleep at first but you finally get used to it.
To those who want to be mothers, cheer up, try to be positive during the entire process and take it easy. Everything comes at the end. Look for professional specialists who inspire you to trust them and who are capable of assisting and guiding you in the right way during this important experience.